Mahogany, Everyone's Preferred Furniture
Ritesh Singh
Mahogany Industries (Fiji), (MIF) is a high-end furniture manufacturing and joinery business, primarily using mahogany timber from Fiji's sustainable forestry industry.
Customers include the hotel sector, high-end dwellings and export markets.
Mahogany Industries (Fiji) Limited was acquired by Vision Group Limited in February 2012 and is now a wholly owned trading division of VIL.
MIF commenced operations in October 2004 and its 1750sq mtr factory located in the Navutu Industrial Estate, Lautoka. Currently the company employs over 100 employees in their three factories (Lautoka, Suva and Labasa) in Fiji.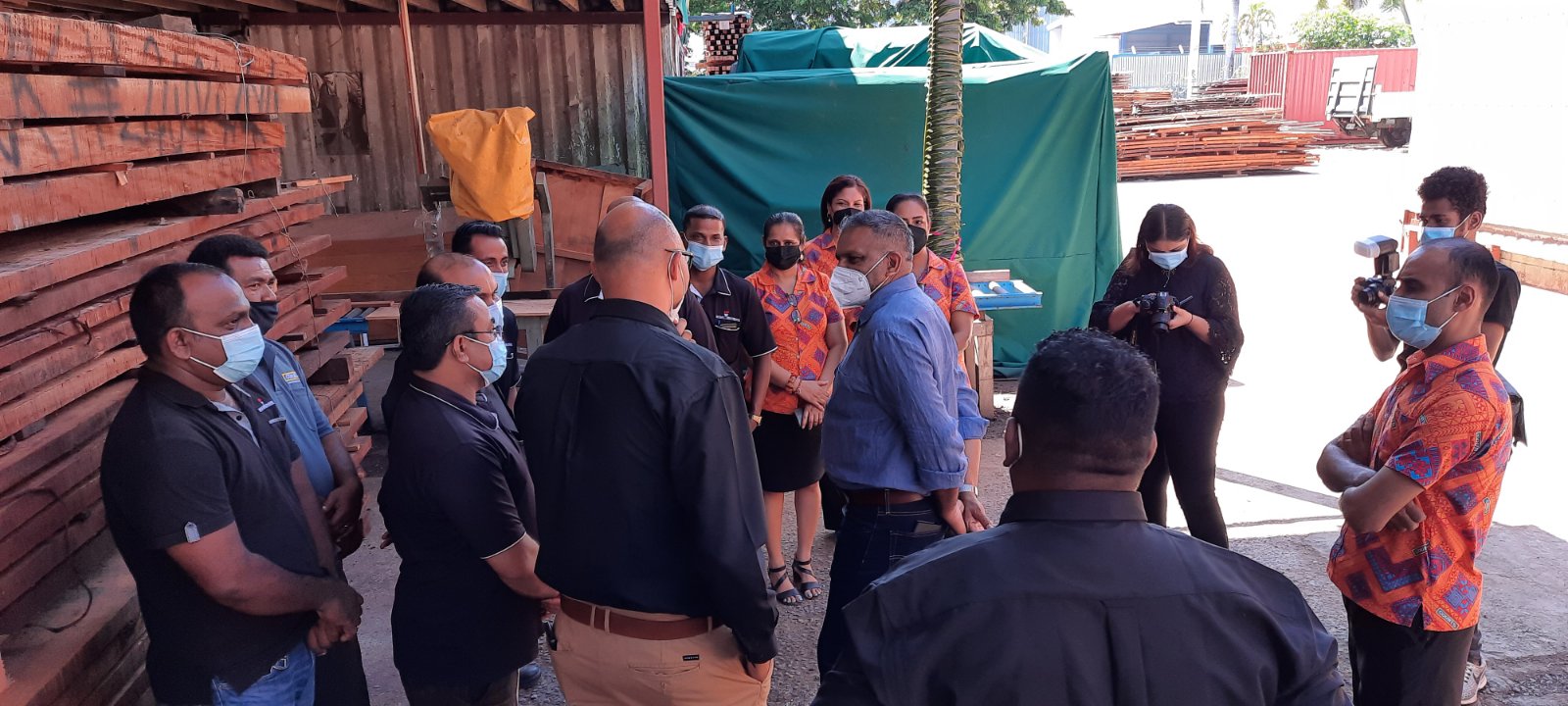 With over 10 years of operation, MIF specialises in manufacturing high quality furniture, cabinetry and joinery works and is the preferred supplier of high quality furniture to hotels, resorts and the high-end residential market.
MIF offer services ranging from customised one-off items through to complete large scale fits out and projects.
The Lautoka factory boasts state of art facilities which enables them to produce products that is of the highest standards/ quality.
The factory also has a in house kiln facility that dries the timber to reduce and maintain the moisture level of the timber. The capacity of the kiln is approximately 50cbm of timber. In the export range, MIF has developed knockdown range, whereby end users are able to assemble products with instructions provided.
"MIF has also has a latest CNC machine which has increased the versatility of the product range it can manufacture providing customers access to more choice designs and displays.
"We have highly skilled and experience designers, joiners and technicians to work accordingly to clients taste and choice."
MIF has the potential and capacity to export to overseas markets and while other regional South Pacific countries continues to grow year on year.
MIF primarily uses "sweiteni macrophylla" or Fiji mahogany to manufacture its products. This timber is from Fiji's sustainable plantation forestry programme.
MIF is committed to working with the Fijian Government, land owners and other private enterprise groups, to safe guard this resource and ensure it remains for the benefit of the future generations and in perpetuity.
MIF is proud to be associated and accredited with Fijian Made emblem which is awarded by Ministry of Commerce, Trade, Tourism and Transport after a thorough inspection process.
We serve most of the hotels and resorts in Fiji for all their hotel requirements with our speciality in custom made products.
MIF also operates a separate manufacturing line to supply upholstery and hardwood furniture for retailing through Courts stores for the domestic customers.
The in-house manufacturing of the Courts line of furniture, have resulted in significant improvement in quality and design of the furniture range for local end users.
MIF main factory is located at Navutu Industrial Estate in Lautoka, with a small satellite manufacturing facility in Suva and Labasa.
MIF website: www.mahoganyfiji.com.fj